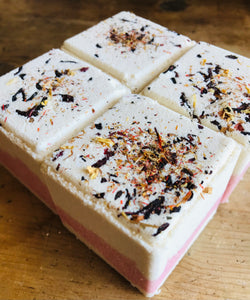 This beautiful cube shaped bathbomb smells like sweet and zesty citrus blended with a subtle touch of spice. Perfect for a little bath time perk up! Full of fizzing and foaming ingredients with a hint of luscious oils, your skin will thank you!
Topped with Organic tea.
Price includes 1 bath bomb.